New available releases
Steelkraft Manufactory
SKM04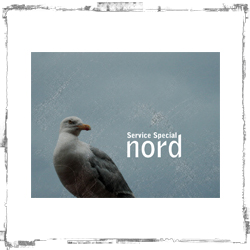 Service Spécial
"NORD" (CDR/Digipack Blanc)
NORD" is the second full-length CD of Belgian project Service Special.
In this record you can find twelve tracks from rhythmic & darkly melodic synth, cold minimal electronics with haunting female & male vocals, to pure industrial muzak.
Service Special is the solo project of Sebastien Schmit (member of
K-branding
).
www.myspace.com/servicespecial
MP3 "Transhumanism"
MP3 "Epaulard"
SKM05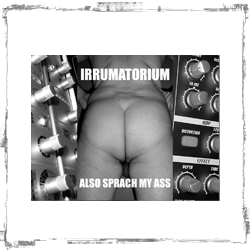 Irrumatorium
"Also Sprach My Ass" (CDR/Digipack Blanc)
Irrumatorium is also known as St Pierre and his project
47Ashes
, he creates improvised electronic sounds somewhere between '70 cosmic drones and old school industrial music, using only an analog modeling synthesizer directly recorded live in digital two tracks...
"Because it's like a manifest against the post-modern world !" says Irrumatorium.
After some collaborations, "Also Sprach My Ass" is his first solo album, based on artist's thinkings or critic ideas who's especially motivated his life : the readymades by Marcel Duchamp, the international situationism, the book Fight Club, the Occam's razor principle, the inexplicable missing of The Gerogerigegege, etc.
Can you imagine the result of this maximal references condensed in minimal music ?
www.myspace.com/irru666
MP3 "To All Vintage Synths"
MP3 "Bicycle Wheel
SKM06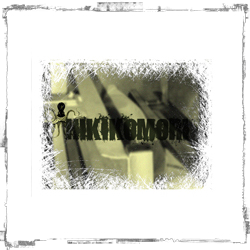 Hikikomori
"s/t" (CDR/Digipack Blanc)
Dark ambient /ritual music from Tours.
Music for and from the morgue, merging cold electronic soundscapes and eerie drones with various forensic tools.
No living life form was harmed during the recording of this album.
www.myspace.com/hikikomoriace
MP3 "Untitled III"
MP3 "Untitled VII"
Our productions are available here :
www.steelwork-maschine.com
Streaming catalog :
LastFM/Steelwork Maschine
Online shop :
Gerostenkorp & Neon Rain
- Io Non Ho Paura [CD]
The Enchanted Wood
- The Enchanted Wood [CD]
Death In June
- Brown Book [T-Shirt - M/L/XL]
Death In June
- The World That Summer [T-Shirt - M/L/XL]
Death In June
presents Kapo! [CD]
Death In June
- All Pigs Must Die [Picture LP]
Death In June
- All Pigs Must Die [CD]
Boyd Rice & Friends
- Baptism By Fire [CD+DVD]
Boyd Rice & Friends
- Music Martinis & Misanthropy [Picture LP]
Scorpion Wind
- Heaven Sent [DLP]
www.steelwork-maschine.com
LastFM/Steelwork Maschine
Myspace Steelwork Maschine
Steelwork Maschine Facebook Group